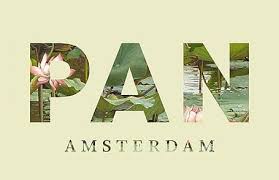 For over 25 years PAN Amsterdam is the most important national fair for art, antiques and design.
There are 125 gallery owners, and antique and art dealers at PAN Amsterdam with an assortment of paintings, antiques, modern and contemporary art, jewellery, photography, design furniture and objects from ancient and distant cultures.

More visitors information: www.pan.nl
Members Royal Fine Art Association at PAN Amsterdam 2017
Algemeene Ethnografica- en Kunsthandel Aalderink B.V., A. Aardewerk Antiquair-Juwelier, Kunstgalerij Albricht, Bastings & Van Tuijl, Kunsthandel A.H. Bies, Bijl-van Urk, Kunsthandel P. de Boer, Theo Daatselaar Antiquairs, Douwes Fine Art, John Endlich Antiquairs, Galerie Tiny Esveld, Kunsthandel Jacques Fijnaut, Fontijn Antiek, Bernard C.M. Grijpma Kunst en Antiek, Gude & Meis Antique Clocks, Heutink Ikonen, Hotei Japanese Prints, Kunstconsult- 20th century art | objects, Frides Laméris Kunst en Antiekhandel, Limburg Antiquairs, Inter-Antiquariaat Mefferdt & De Jonge, Mentink & Roest, Polak Works of Art, Kunsthandel Pygmalion, Jacob J. Roosjen, Robert Schreuder Antiquair, Marjan Sterk Antiquair-Juwelier, Kunsthandel Inez Stodel, Salomon Stodel Antiquités, Tóth Ikonen, Kunstzalen A. Vecht, Verbeek-Schuttelaar, Kunsthandel E.J. van Wisselingh & Co, Kunsthandel Mieke Zilverberg.